August 30th, 2011 → 12:36 am @ iowawebguy // No Comments
One of the most common misconceptions surrounding the web right now is a "mobile web site" and a "mobile-friendly web site."  The difference is much more than a name.
Mobile-Friendly Web Site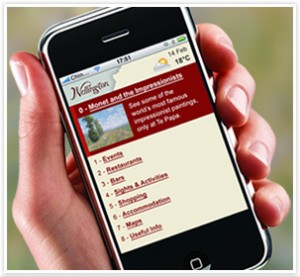 A mobile-friendly web site is a traditional web site that is designed to display correctly on a mobile device. The design and functionality are exactly as they would be on your computer. Of course, there are some differences as mobile devices vary on the use of interactivity such as Flash.
Mobile Web Site
Alternatively, a true mobile web site is designed and optimized to display on a mobile device. Because a mobile device has a smaller screen, only "on-the-go" content is displayed. Fewer and lower quality graphics should be used as mobile web sites should also take bandwidth into consideration to speed up load times.
Mobile Web Site Strategy
There are several strategic decisions that will need to be taken into account:
Do you need a mobile or a mobile-friendly web site?
What elements of your traditional web site will you consider "on-the-go" content?
How many graphics will you use?
How will you display interactive elements on the mobile site?
Example
Here is an example using Panera Bread. They do a really good job optimizing their traditional web site for their mobile web site.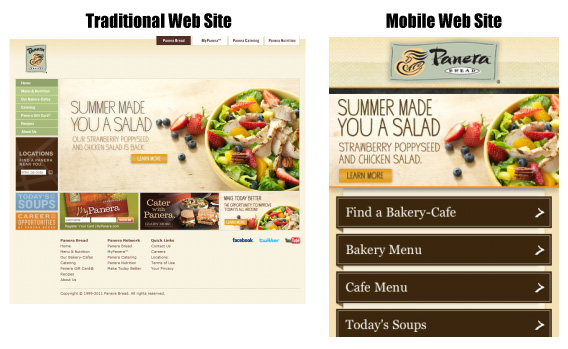 Do you have a mobile site and how does it measure up?
–Iowa Web Guy
Tags: mobile, mobile web site, mobile-friendly web site, web development, web strategy