March 6th, 2012 → 7:30 am @ iowawebguy // No Comments
Recently Facebook made a game-changing announcement requiring all business pages to change from their current layout to the new "timeline" layout by March 30, 2012.  What does this mean?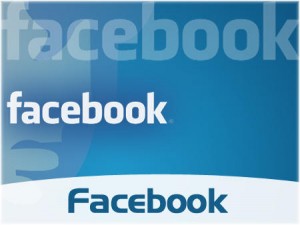 Cover Photos
The new "timeline" layout really allows more control of the look and feel of your business page using a "cover photo".  The cover photo allows you to heavily incorporate your branding. Dimensions are 850 pixels wide by 315 pixels tall.
Facebook is restricting what can be in your cover photo. These items can NOT be in your cover photo:
Price or purchase information, such as "40% off" or "Download it at our website"
Contact information, such as web address, email, mailing address or other information intended for your Page's About section
References to user interface elements, such as Like or Share, or any other Facebook site features
Calls to action, such as "Get it now" or "Tell your friends"
Good Bye Default Landing Pages
The functionality of directing visitors to a "default" landing page or facebook app is GONE! No more "likegating" where you entice visitors to like you to see more content or offer opt-in promotions. Marketers are going to have to come up with new ways to incorporate Facebook into their strategy.
I think this really blows, as people were really using these landing pages to customize and interact with visitors.
Sticky and Starred Posts
A new feature is a "sticky" post, where you can pin a post to the top of your page. You can also change post dates as well as "star" a post to add more attention to a post.
Page Tabs
Page tabs have been moved from below the profile photo to under the "cover photo"  and are limited to 4 spaces (one of which has to be "Photos"). Where before you could have unlimited space, you will really need to think hard about what tabs are important.
App Canvas Size
The appearance of apps has changed as well. They will open up outside your "cover photo" shell and be displayed on the page centered. The size has been increased to 810 pixels from 520 pixels wide.
GAME-CHANGER
These are game-changing to the latest craze of Facebook Business "Fan" Pages. A lot of money and marketing efforts have gone into developing custom apps and default landing pages by thousands of businesses and organization.
What are your thoughts on these changes? Will this affect your marketing plans and strategy utilizing Facebook?
— Iowa Web Guy